London Day by Day
A detail of the base map for the London Day by Day guide. This map shows all the underground lines, overground railroad tracks, post codes and borough boundaries.
Wine Towns of Burgundy
A full-color map for one of Frommer's' France titles. The challenge here was the color design, showing the boundaries of the different provinces, but highlighting the grape-growing regions, keeping everything clear and distinct while maintaining a wine-y feel.
Another detail from London Day by Day.
Central Athens
This map was drawn for the 2004 Greece guide, with special emphasis on transportation around Athens for the 2004 Summer Olympic Games. It shows the challenges of designing for 2-color printing.
Brazil
The index map for the Brazil guide. This map features a graticule: the lines of latitude and longitude so critical in conveying size and scale for a country as large as this one.
Another example of the use of a graticule. The challenge here is layout: Italy, with north centered at the top, would not fit in a standard Frommer's 1-page map. So the graticule is included to help with perspective; it also gives the map a feel of sweeping movement.
The entire scope of the London base map.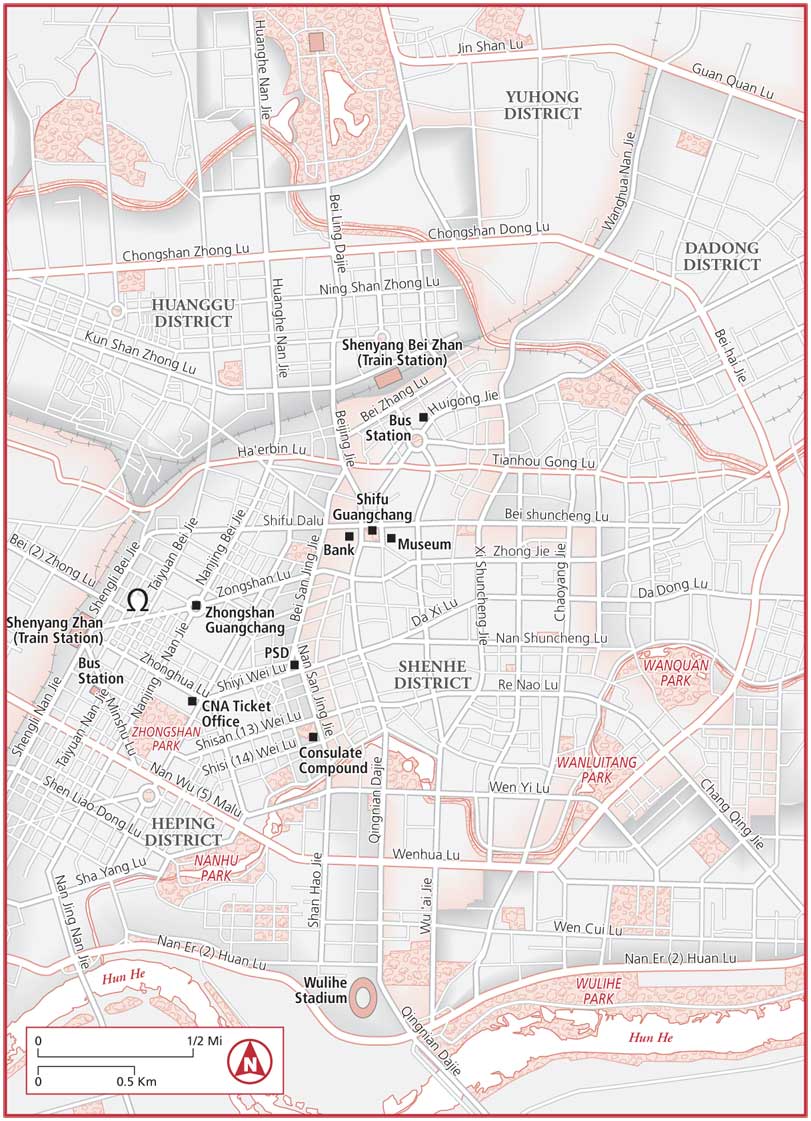 Shenyang
The map of Shenyang for Frommer's China 1e.
The Sunset Strip
This was a cartoonish drawing — more a model than a map — for the inside front cover of Frommer's Los Angeles.